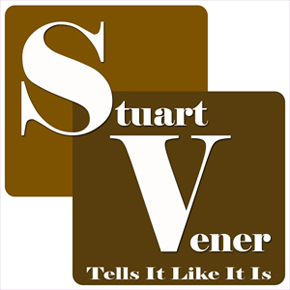 Kristian Saucier – Finding himself in trouble with the FBI under Comey he realized they came to a conclusion before gathering evidence, then realized they were wrong causing Kristian to be financially ruined from the investigation. He's telling his story
Herb London – Iran and North Korea are starting to stir again causing the US to put our nuclear bombers back on 24 hour alert. When will this end?
David Rubin – With the terror attack in NYC, many media outlets are saying he said Allahu Akbar" but fail to dive deep into it, hiding important information. David Rubin is the Mayor from Jerusalem talking to us about how the media is protecting radical islamists.
Darius Norman – A natural disaster can destroy your credit and it's really not your fault. How do you recover?
Fred Claridge – Fred gets a letter from the Attorney General asking for his assistance.
Stuart Vener Tells It Like It Is - Episode 245
Play Now
|
Play in Popup
|
Download
(22)