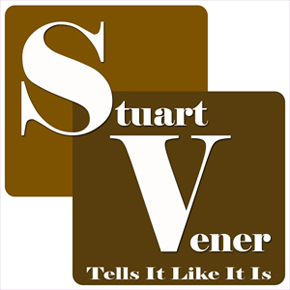 Linda Baron-Katz –  The holidays are here and depression runs rampant.  She's talking about how to avoid depression during the holiday season.
Peter Rosenberger – Obamacare is a total nightmare and Peter is a professional caregiver who talks about the horror of Obama's signature legislation and why it needs to be repealed.
John Guandolo – Terrorists are scared, illegal immigrants terrified over the thought of President Trump's inauguration because they know the gravy train will come to an end.  John talks about the impact Trump with have on terrorists and illegal immigrants.
Dorothy Kuhn – What about Jobs, will there be opportunities for financial growth are two questions that rise after an election.  Dorothy will discuss what's in store for America now that Trump is President.
Fred Claridge – Fred gets a letter from Trump offering him a position in his cabinet.
Stuart Vener Tells It Like It Is - Episode 198
Play Now
|
Play in Popup
|
Download
(39)